Apple WWDC 2023 – Recap
07 Jun, 2023
3 minutes
Once again, it's that time of the year when Apple takes centre stage and dominates the news...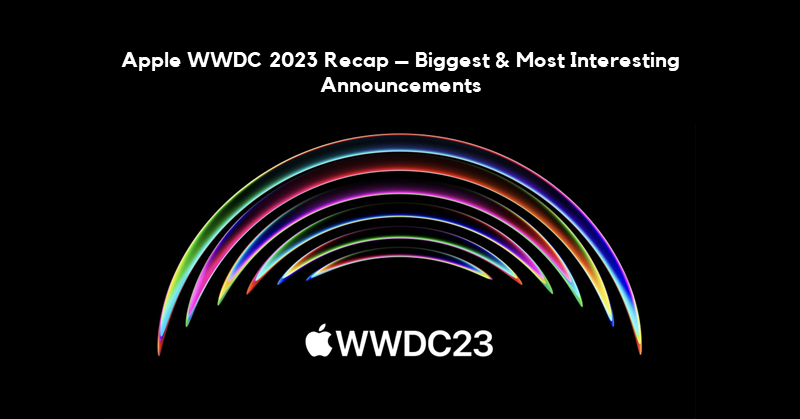 Once again, it's that time of the year when Apple takes centre stage and dominates the news cycle with their Worldwide Developers Conference! 🍏💻 During this highly anticipated event, Apple unveils new products and exciting features, and this year may be one for the books! 🔥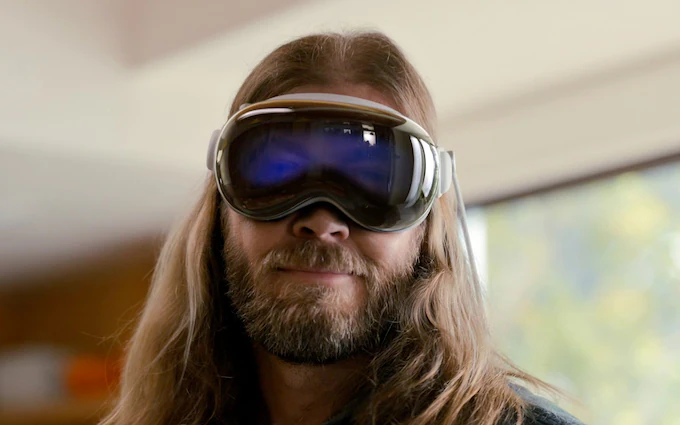 Apple finally announces the long-rumoured augmented reality headset, the Vision Pro
After AI made significant advancements in capturing the general public's interest through tech like ChatGPT, and as the popularity of AR/VR headsets appeared to be declining, Apple entered the scene with Vision Pro. This wired mixed-reality headset, priced at $3,499 and released next year, takes control to the next level by allowing users to interact with it through hand gestures, eye movements, and voice commands.
With a track record of introducing popular tech innovations to the masses, such as AirPods, iPhones, and wearable smartwatches, Apple's entry into the AR & VR headset market may be the breakthrough the industry has been waiting for. Despite traditionally being niche products with limited success, Apple's immense popularity raises the possibility that this could be AR's time to shine.


The Mac Pro & Mac Studio receives a boost with a M2 Ultra chip
Tech fans have long wondered when the Mac Pro will receive Apple's proprietary silicon chip, and it appears the wait is finally over.
WWDC featured the announcement that the Mac Studio and Mac Pro will both have options to come installed with a new M2 Ultra chip, designed to feature a 24-core CPU and up to a 76-core GPU that's 30 percent faster than the M1 Ultra!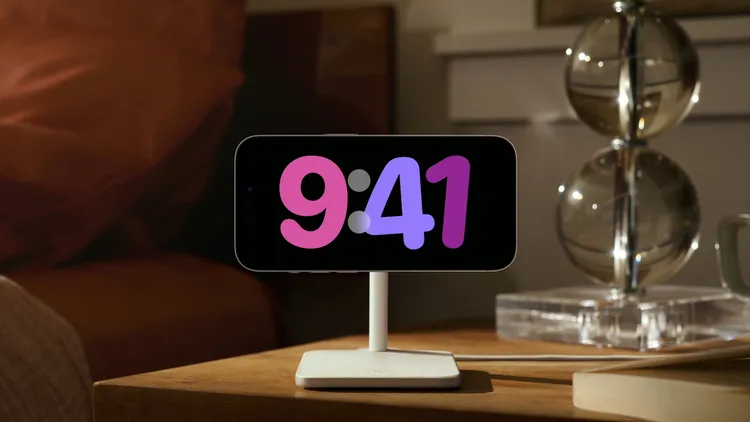 iOS 17 appears to take further strides in the home assistant market
Alongside several new features coming to iOS 17, such as transcriptions for voice messages, NameDrop features for sharing contact details between iPhones, and smaller iterations to widgets, one standout addition that garnered attention was the StandBy display mode.
The smart home-like display is designed for charging iPhones when placed in horizontal orientations and shows info like time and date. With a plethora of products like Google Home, Amazon Echo, and Apple's HomePod dominating the smart home assistant space, this new feature seems to be another step forward in Apple's expansion into the market.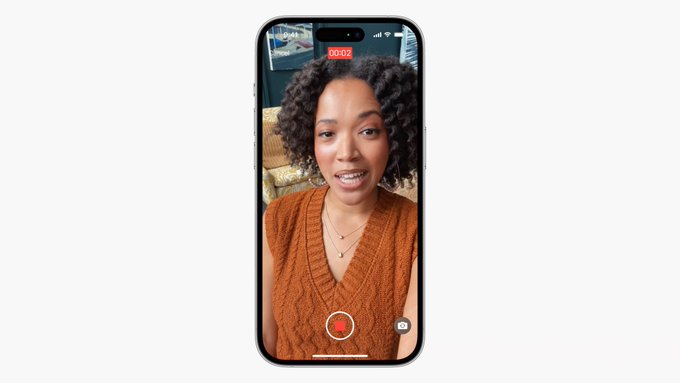 Call & FaceTime receives several quality-of-life upgrades
Personalisation continues to be a massive focus for Apple and other smart phone companies as our devices become more and more similar.
Alongside iOS 17's other features, users will now be able to create custom contact photos and leave "FaceTime voicemails" whenever someone doesn't pick up a call!


To conclude
Overall, the event attracted significant attention in the tech industry, with the Vision Pro being the most noteworthy announcement.
With apple rarely releasing new physical tech products these days, our team had long wondered whether this would be the year when Apple announced their first iteration of their AR/VR headset, and they didn't disappoint! 🕶️⚙️

Will it be the future, or will it be destined to stay as a niche product similar to other devices in the market? Facebook's Meta Quest and PlayStation VR 2 products have received lukewarm responses, but perhaps Apple will be the exception?

Initially, the price point of $3,499 and the branding as a "PRO" device indicate that the product is targeted towards tech enthusiasts and developers who want to stay ahead in app development. However, as the product undergoes further iterations, it's possible that the price will decrease enough for the general public to see it as a valuable product.
*ENDS*