10 top tips on how to attract software engineers
09 Aug, 2023
11 minutes
Estimated to account for 10% of all advertised jobs in the UK alone, software engineers are ...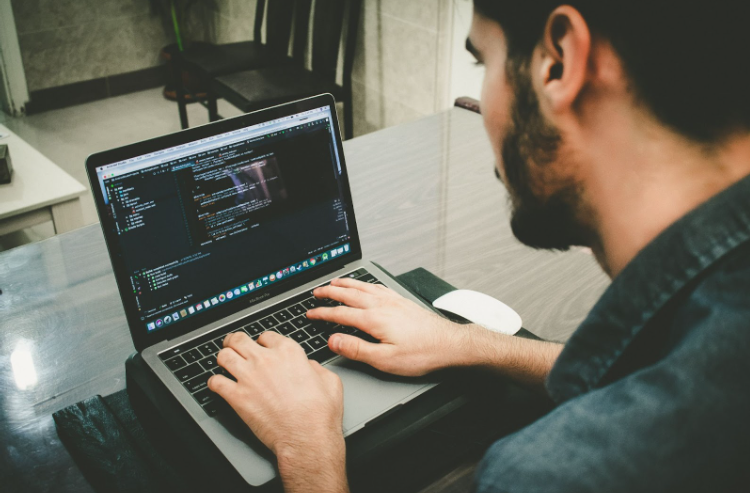 Estimated to account for 10% of all advertised jobs in the UK alone, software engineers are in high demand and play a vital role in helping your IT engineering team design, develop and maintain all the computer software your business uses on a daily basis. With that being said, companies like yours need to make themselves stand out from competitors when it comes to attracting top talent. But how do you attract and hire a software engineer?
Well, in this guide, we'll give you a helping hand to help your business answer this question and support you in overcoming your hiring challenges. From writing savvy software engineer job descriptions and getting your interviews spot-on through to providing cutting-edge training and much more, you can do plenty of things to bring the best engineers on board to power your brand.
So, if you fancy learning about how to attract the best software engineers, heres our 10 top tips on how to do so.
1. Develop a stellar employer brand
Our first top tip on how to attract software engineers is to develop a stellar employer brand. What is an employer brand, we hear you ask? An employer brand is an organisation's outward statement, telling people who they are, what they do and why they are different from other businesses. A strong employer brand could be the difference maker in your attempt to successfully hire a software engineer or fall short and lose out to a competitor.
When developing your stellar employer brand, think about your company's reputation, mission, vision and values and what would appeal to a software engineer. Put your brand out there on various channels like social media and create other candidate onboarding materials to promote the value you see in software engineers.
You could create content like insight pieces demonstrating your knowledge of the latest software engineering developments or conduct and publish interviews with leading software engineers to provide first-hand perspectives on the ins and outs of the industry. You could also attend events where engineering talent is present to further put your stamp on the market whilst developing a stellar employer brand that lets people know why they should work at your company.
2. Breathe new life into engineering your company culture
Following on from developing a stellar employer brand, the next thing to consider when looking at how to attract software engineers into your business is to breathe life into engineering your company culture. Your workplace culture isn't just about going for a beer or two at the end of the week. It should be shaped by the history of your business, including its mission and values - essentially, it's your brand's personality.
Software engineering is a team effort, and talent in this space is often attracted to work environments where collaboration, communication, and innovation are front and centre.
So, be sure to make this a part of your company culture by listening to the needs of your software engineers and giving them the space that encourages their voices to be heard whilst allowing them to collaborate with others in their team and cross-departmentally. Weekly, monthly or quarterly check-ins are a great way of building this collaboration into your culture.
A positive brand culture can make a big difference in attracting software engineers to your company. Other perks than a collaborative and open environment that could help breathe new life into your workplace culture could be things like:
Work-life balance
Employee autonomy
Training opportunities
Career progression
Employee well-being
Holidays
Sick pay and insurance
Rewards for hitting targets.
We'll have a gander at some of these perks later in the piece, so don't click away just yet.
3. Write a savvy software engineer job description
You've got to this stage of the blog because you're clearly engaged in the words we've put together, or you've accidentally clicked on the space key or scrolled to this section by chance. What we're getting at here is you could have the best software engineer job opportunity on the market, but if your job description is bland, then the top talent you're looking to attract won't click on your job posting and will skip past your vacancy and won't apply to work at your company.
Writing a savvy software engineer job description is one of, if not the most, top tips in our 10 top tips list. Your job posting should clearly outline the type of person you're looking for and could include the following:
Job title - this might sound obvious, and it is a bit, but make sure your job title is specific to the type of software engineer you need - for example, a Software Security Engineer.
Summary of the job - Provide an overview of the role, including the main software engineer responsibilities and duties and your expectations of the successful candidate.
Qualifications and experience - this speaks for itself; simply state the desired qualifications and experience you're looking for
Location - Where is your role based? Is it onsite, remote or a bit of both? Let the candidate know.
Salary - Give candidates an idea of what they could earn in the role. We'll look at the average software engineer's salary in a bit.
Company culture and benefits - this is your chance to sell your brand to top talent and why they would want to work for your company.
How to apply - Let the applicant know how to send off their application. This could be done via your website, socials, HR rep, or pigeon - whatever works for you.
One final thing to note when you write your savvy job description that attracts the best software engineers is to get an expert or a software engineer to help you write this section to ensure the technical lingo is spot-on.
4. Promote a competitive software engineer salary
Letting your candidates know how much they could earn by working for your business is another good step to take when attracting software engineers. You should look at what your competitors offer salary-wise and what salaries your budget can afford to promote. This cheeky tip helps ensure you're offering an eye-popping software engineer salary that can compete with industry competitors and help make the candidate's decision to apply for your brand that little bit easier.
Although salaries can vary depending on experience and location, for context, here are the typical software engineer salary brackets in the UK, according to Glassdoor.
Low: £41,000
Average: £55,000
High: £78,000
Don't necessarily rely on the salary alone when attracting top talent, and be sure to also offer competitive compensation packages to candidates based on their experience and skill sets.
Your compensation packages could include the following:
Salary
Bonusses and commission
Sick pay
Employee insurance
Paid holidays
Pension savings plan
Although money isn't everything, and you'll need to do more than just flash the cash to entice top talent to your company - essentially, you'll need to follow our other nine points in this piece - rest assured candidates will look at the salaries and compensation packages that other brands offer when on the hunt for the best opportunity on the market. So be sure to have a competitive salary and compensation packages at the ready if you want to attract top software engineers.
5. Get your interviews spot-on
So, you've reached the interview stage of your hiring process on your mission to attract top-of-the-range software engineers. At this point, remember it's not just the talent making a first impression on you; this is your chance to make a first impression on them.
Now, it wouldn't be an interview without questions. So here are 10 questions you could ask when interviewing your future software engineer.
What types of programming languages do you like using?
What project management tools do you have experience with?
Tell us about a project you completed.
What are you looking to get out of this software engineer job?
Why should we hire you for this position?
Talk about any mistakes you made in your career and what you learned from them.
What are your strengths and weaknesses as a software engineer?
How do you handle stress and pressure?
Do you prefer to work independently or as part of a team?
What are your short and long-term career goals?
Of course, you want to ask these types of questions to make sure the candidate is the right fit for the role and has the skills, qualifications and expertise for the software engineer role you're filling. However, you should also take the interview stage as a chance to further sell your brand to the potential hire and talk about the benefits of working for your business and the company culture you've recently breathed new life into.
Getting the interview spot-on will go a long way to making your desired candidate more inclined to join your IT team.
6. Provide cutting-edge training
Another step to take in our guide on how to attract software engineers is to provide cutting-edge training to your new and existing hires. When you hire a software engineer, ideally, you want an ambitious individual who is keen to learn new skills, work on the latest tech and enhance their expertise within the software engineering industry.
One way of supporting this is by providing training and development opportunities to your software engineers during the onboarding stage to help set their futures ablaze right from the get-go. You can promote this cutting-edge training in your job description and during the interview to give candidates all the more reasons to work for your company.
The training you provide or outsource to a training provider could develop both technical and soft skills for your hires, focusing on the areas they request to improve on or the skills gaps you need to close within your business.
Ultimately, don't underestimate the power of training. Not only can it enhance your internal skill sets, but it can also be an attractive incentive to bring fresh faces into your growing brand.
7. Inspire software engineers with career progression
Software engineers are always eager to know what growth and career progression opportunities are available to them in their careers. Like our previous tip on how to attract software engineers by giving them a chance to grow through cutting-edge training, our next tip follows nicely from there. It revolves around inspiring top talent with career progression.
Providing a clear career path your top talent can follow will help attract top talent who are looking for long-term opportunities. From entry-level all the way to executive-level software engineer positions, you introduce your defined career path early on in the hiring process to give candidates all the more reason to jump on board with your brand.
Make sure to consider what your software engineers want to progress to, as each candidate will have different preferences and career goals, so you may have to create various paths your talent can embark on. Going back to our 10 questions you can ask your potential software engineer at the interview stage, asking the two below will help give you an idea of what software engineers see career progression as.
What are your short and long-term career goals?
What are you looking to get out of this software engineer job?
For the career path or paths you create to inspire software engineers, be sure to outline each step of the journey with definitive checkpoints on how to climb the ladder to success.
Just like investing in training as a way to attract software engineers, when you invest in their career progression, the talent will follow suit and invest their efforts back into your company.
8. Give your software engineering go-getters autonomy
A talented software engineer is an individual with niche expertise that shouldn't be micromanaged. Your software engineers need the creative freedom to problem-solve and develop innovative solutions to help transform your business. So, another top tip we want to give you on your journey to knowing how to attract software engineers is to provide them with autonomy in their role.
Giving your software engineering go-getters autonomy doesn't mean leaving them to it and never taking an interest in what they do; of course, you'll want to do this on a regular basis. What we mean by autonomy is trusting them to work on projects you need them to complete and giving them the leeway to focus their efforts on ideas they've come up with - after all, they are the experts in this niche.
By giving your top-of-the-range software engineering autonomy, you'll be sure to see them flourish and come up with innovative ideas you never knew you needed. Promoting your latest software engineer job with the added value of autonomy also makes the opportunity much more exciting to top talent within the industry. It will ultimately lead to more candidates wanting to apply for your opportunity.
9. Flex your flexible working opportunities
We touched on offering a work-life balance as part of our point around breathing new life into engineering your company culture. Our penultimate tip on how to attract software engineers will dig deeper into how you should flex your flexible working opportunities to candidates. Flexible working hours and the opportunity of remote working was all anyone banged on about during and since the pandemic, and for a good reason too.
Software engineers find the prospect of flexible working a desirable trait when they look to apply for future roles. Some like the idea of working from home as it allows them to have a lie-in and a chance to work in their PJs, whilst others appreciate the flexible working hours as it will enable them to look after their children and ultimately gives them the work-life balance they crave.
From the job posting, interview and onboarding stages, make sure to flex your flexible working opportunities to your new recruit and set boundaries and expectations for your talent if they take advantage of these privileges.
At the end of the day, you want your software engineer to be comfortable working for your company, and if they are more productive with the reassurance of flexible working, so be it. Let's face it, as long as the work is done on time, within budget and meets the desired outcome, does it really matter where the work was done and at what hours of the day?
10. Offer a new wave of challenges to top talent
Everyone loves a challenge, and software engineers are no exception to finding roles that come with new and exciting projects. If you haven't guessed already, our final top tip on how to attract software engineers involves offering a new wave of challenges.
Top-tier software engineers won't come running to work for your company for the sake of a good payday or the benefits your company has to offer. Although those two points are essential for attracting software engineers, they're not the be-all and end-all. Software engineers need a sense of purpose and meaning from the projects they work on; it's a core part of what motivates them to be the industry disruptors they are known to be.
Remember that top software engineers are renegades constantly on the lookout for the next project that will shake up the sector. So, if you can offer them the biggest and best projects in the game and the challenges that get their creative juices flowing, you'll become the hottest place in town for software engineers to come to.
Let's wrap this up
As we wrap up this guide on our 10 top tips on how to attract software engineers, it's clear there's a lot you can do to help bring top talent into your business. Although it may seem like a lot of work to do, from developing a stellar employer brand all the way to offering a new wave of challenges, using our guide for attracting high-value software engineers is well worth the effort. Plus, this isn't something you have to do on your own. Scroll to find out what we mean by this.
Ready to disrupt the tech industry? Join us today!
If you're a rising brand or an established industry innovator looking for support on how to attract software engineers, look no further. Our engineering recruitment team is here to help you attract the top talent to take your business further. With our unorthodox and people-focused approach, we'll work closely with you to pinpoint and connect you to the software professionals ready to shatter conventional norms.
Chat with one of our specialist consultants today and see how we can conquer your software engineering recruitment challenges to power your brand.